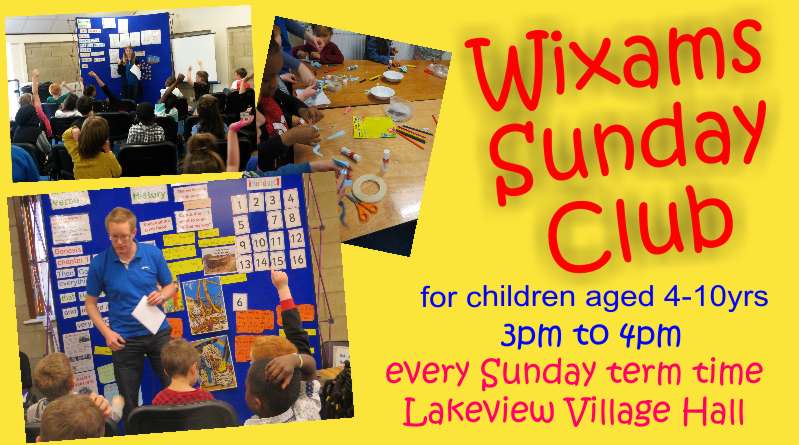 Wixams Sunday Club meets 3pm to 4pm every Sunday term time, Munson Room, Lakeview village hall. (During the Covid pandemic we met online using Zoom). Please ask for details.
For children aged 4-10yrs. Songs, quizzes, Bible stories, activities, prizes, songs, competitions, learn about Jesus.
Wixams Sunday Club is based on a traditional Sunday School. We can provide transport to and from the Sunday Club if that helps. Parents are very welcome to stay as well, if they would like to see what happens or just listen in. Contact us if you would like to know more or just come along.
The Sunday School is run by Alan, Anne, Chris, Becca